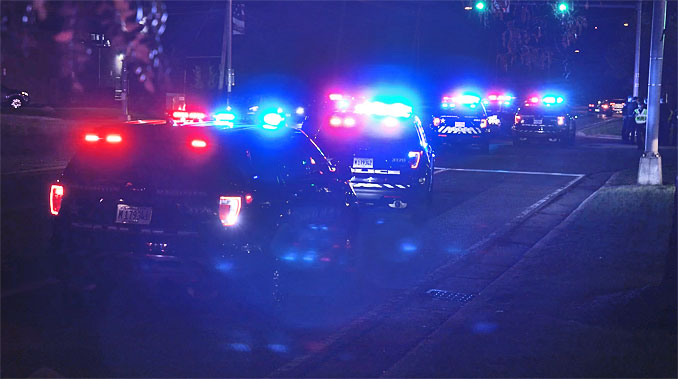 Police from Arlington Heights responded about 7:50 p.m. Saturday, October 23, 2021 to a report to an undisclosed call possibly related to a suspicious incident or check for well-being near Arlington Heights Road and Rand Road in Arlington Heights.
At least 11 police units from Arlington Heights responded to the call, which may have originated near McDonald's, 1920 North Arlington Heights. The northbound lanes of Arlington Heights Road were blocked by police between Rand Road and Valley Lane.
No injuries were reported. Several witnesses reported someone may have been in handcuffs temporarily. Police appeared to be sorting out information available at the scene. There was no search for an "at large" suspect, and there was no crime scene investigation, no perimeter, and no extensive evidence collection at the scene.
During the on-scene investigation, a white, newer model Toyota RAV4 was stopped in the northbound lanes of Arlington Heights Road between the Northpoint Shopping Center driveway and Valley Lane. The driver of the Toyota was permitted to drive off on his own.
The scene was clear by about 8:35 p.m.
The information in this article is an early report published before any summary information was confirmed or released by police or fire authorities.
DEVELOPING IF CONTENT IS AVAILABLE …
SEND A TIP!
CARDINAL NEWS is seeking additional information about this case, please check out …
NotifyCardinalNews.com | Seeking Information About Police Activity Near Arlington Heights Road and Rand Rd Saturday Night October 23, 2021